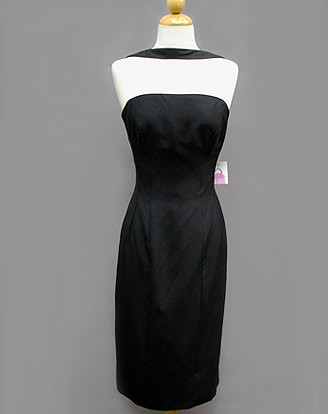 Lookit, the same silk faille Estevez gown from 1957. On the left, a dummy on the Posh Vintage website. On the right, Emma. Which one wore it better?
I may be a bit biased. Anyway, what I like about Emma's (my) dress is that I got it from the Beacon's Closet in Brooklyn, NY for much, much less than we paid for our dog. A Westie. Of course, I also sold some stuff that I wasn't wearing (think fishnet dress) at Beacon's Closet, whereas we brought nothing with us to trade for the dog. Well, we did have Emma with us... Anyway, Posh Vintage wants $825 for their's. Ha, raw deal. We have Emma, a Westie and an Estevez and probably didn't spend that much. Initial outlay, I mean. Full disclosure -- here's the dog
... did we get robbed?